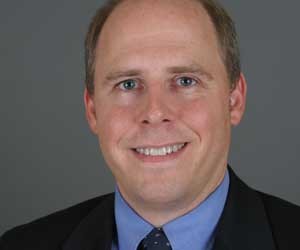 Gregory A. Zbylut is a Martindale-Hubbell® AV-Preeminent®-rated attorney who focuses his practice on tax controversy, business transactions (including formations and dissolutions) and business litigation.  Greg's work has repeatedly been recognized by his peers. He has been listed as a "Rising Star" (a peer-nominated distinction awarded to less than 2% of attorneys nationwide) every year since 2012, and has been named one of Pasadena's Top Attorneys since 2013.
Greg also participates in Bar delegations to Sacramento and Washington D.C., where he works with government officials to discuss current law from a practitioner's perspective. Legislators have taken notice: in 2014, assembly bill 2244 (AB2244) was introduced in response to his presentation as part of the State Bar of California's first Sacramento delegation in February 2013 (later published in the July 10, 2013 issue of State Tax Notes magazine, a Tax Analysts® publication). That presentation also led to his being invited to participate in the State Bar's annual Eagle's Lodge retreat, an invite-only event consisting of high-level state tax officials and private practitioners whose purpose is find solutions to tax issues affecting California taxpayers. On the federal tax side, he has traveled to Washington D.C. annually since 2012, presenting proposals on the Marketplace Fairness Act, late 'S' elections, and cancellation of debt.
One of Greg's strengths is his ability to help business owners understand complex legal issues, a skill which comes from his extensive accounting background. In addition to being licensed in Illinois as a Certified Public Accountant, he spent 15 years in a variety of accounting positions for companies large and small, including Fortune 500 members Exelon and General Motors. His experience includes developing accounting structures for small companies, migration of the accounting software for a major corporation, cost reduction initiatives, budgeting and forecasting, and financial analysis. He holds an M.B.A. with an emphasis in International Business and Finance from Loyola University of Chicago's Graduate School of Business.
Greg is very active in bar matters and has held several leadership positions. Positions he holds or has held include:
• First Vice Chair for the State Bar of California's Corporations and Pass-Throughs subcommittee;
• Co- Chair of the Beverly Hills Bar Association's Taxation Committee; and
• Chair of the Los Angeles County Bar Association's State and Local Tax (SALT) subcommittee.
• Chair of the Illinois State Bar Association's (ISBA) Federal Taxation Section Council.
He also was the 2008-09 CLE coordinator for the ISBA's Corporate Law Section, where he was responsible for organizing the section's annual CLE event, a half-day seminar dedicated to issues facing in-house counsel.
Greg has written several tax- and law-related articles. He has also organized, hosted or given presentations on tax and other legal matters for the Beverly Hills, Los Angeles County, Chicago and Illinois State Bar associations, appeared as a panelist on television and spoken on tax and legal matters for various local groups.
Greg is licensed in Illinois and California as an attorney, and is currently licensed in Illinois as a CPA.